Shoney's Signature Item
CEO Favorite
New Menu Item
Hover-Over to See Image
Starters
Small plates and snacks to share with the entire table.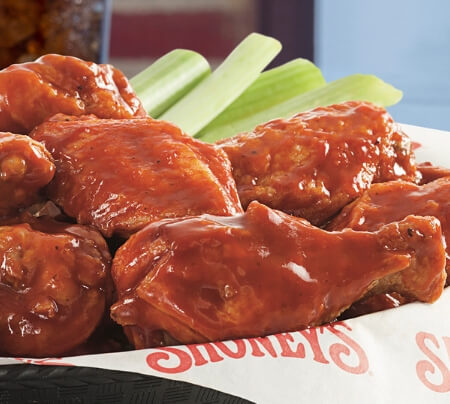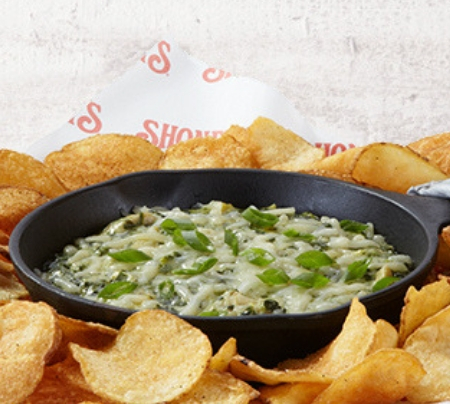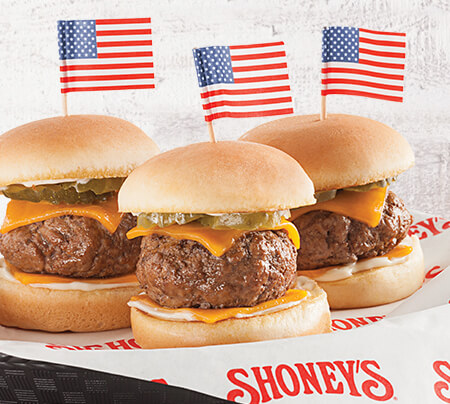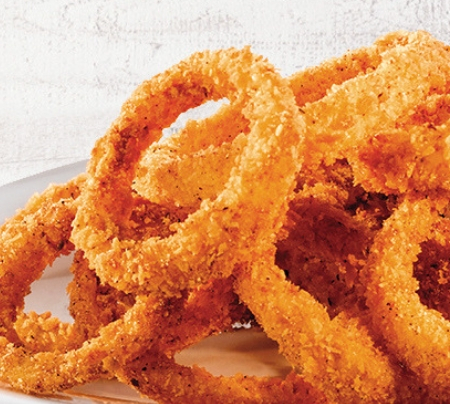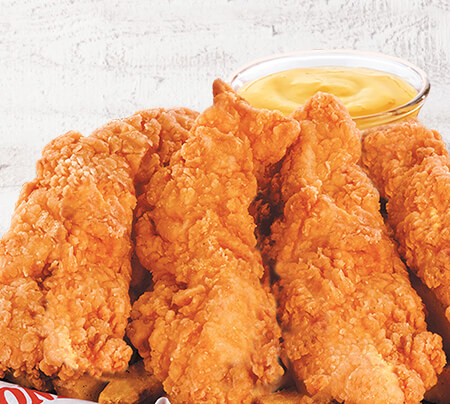 Shoney's Jumbo Chicken Wings

Chicken wings served with celery and choice of blue cheese or ranch. Available sauces: Buffalo, Honey Heat, Garlic Parmesan, Teriyaki, or Honey Bourbon.

Spinach & Artichoke Dip with Dixie Tater Chips®

Sautéed spinach and artichokes in a creamy, three-cheese sauce served with our classic Dixie Tater Chips®.

Shoney's® Sliders*

Three fresh, hand-pattied, grain-fed, 100% ground beef mini-burgers topped with American cheese and served on toasted mini-buns with pickles and mayonnaise.

Shoney's Signature Onion Rings

A jumbo order of our fresh, hand-cut, hand-breaded onion rings.

Hand-Breaded Chicken Strips

Fresh, hand-breaded, mouth-watering chicken strips served with choice of dipping sauce: BBQ, buttermilk ranch, or honey mustard.
Salads
Gourmet-style salads, prepared fresh every day.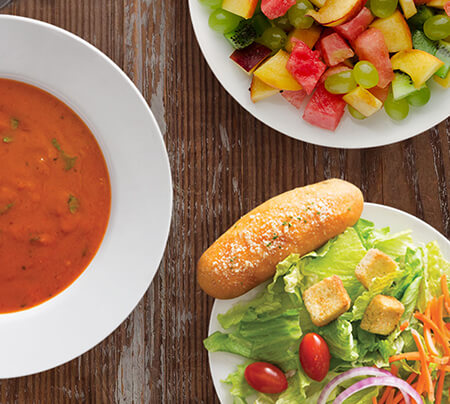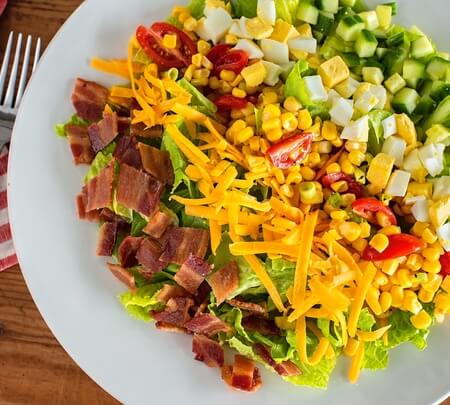 Fresh Salad, Soup & Fruit Bar

Add to your salad: fresh chicken (grilled or crispy) or grilled shrimp.

Southern Crispy Chicken Salad

Crisp greens tossed with fresh hand-breaded chicken strips, red onions, tomatoes, cheddar cheese and tomato corn relish. Lightly tossed with honey mustard dressing.

Cobb Salad

Crisp romaine lettuce, crumbled bacon, chopped egg, tomato & corn relish, cheddar cheese and chopped cucumbers served with your choice of dressing.
Sides
Accessorize your meal with our delicious side dishes.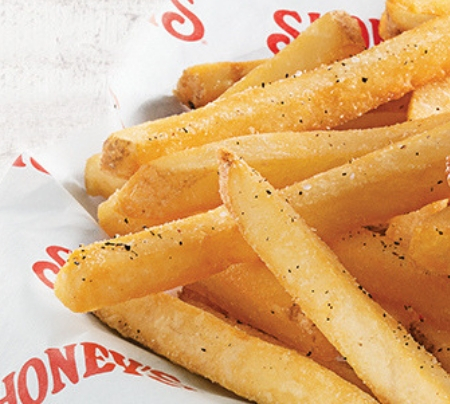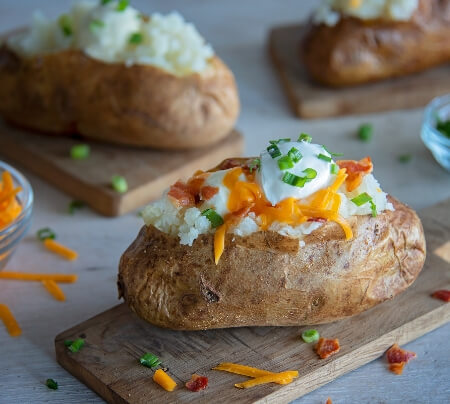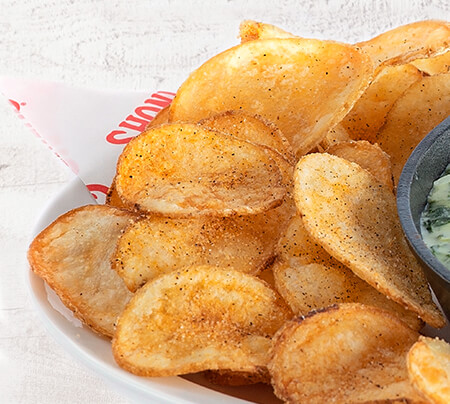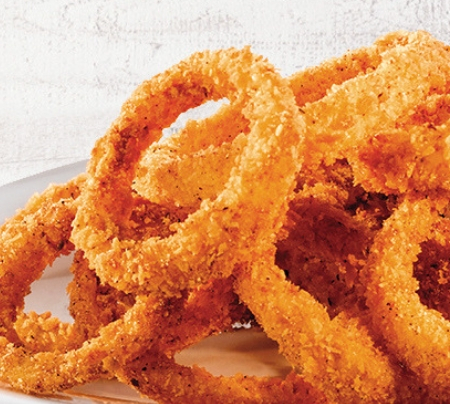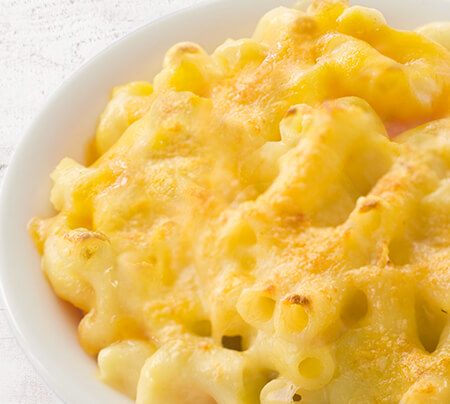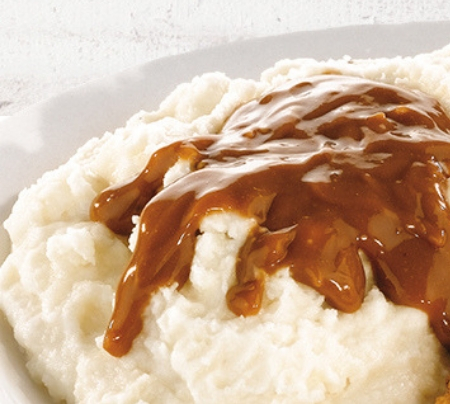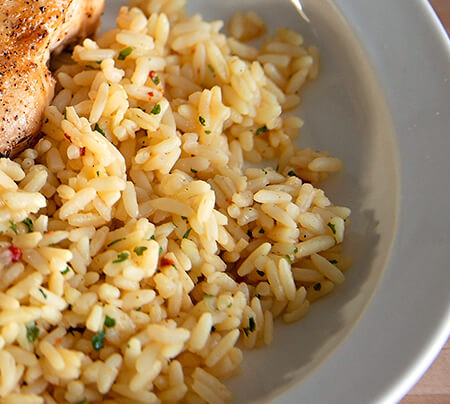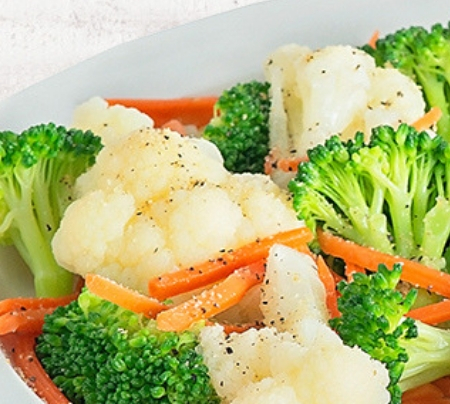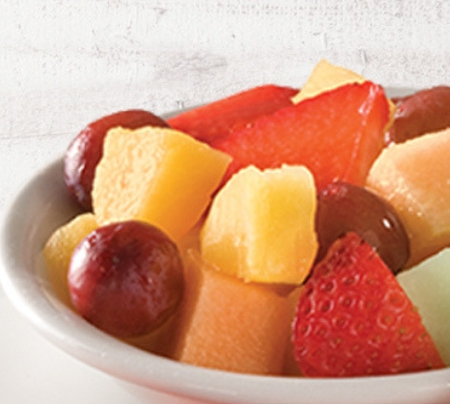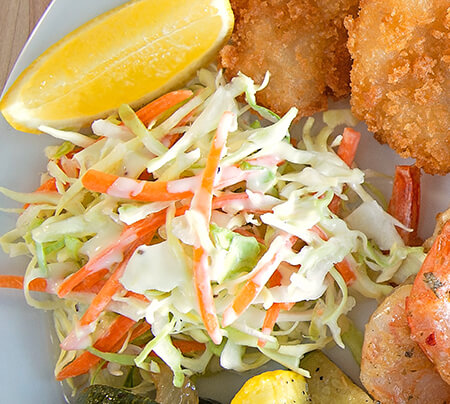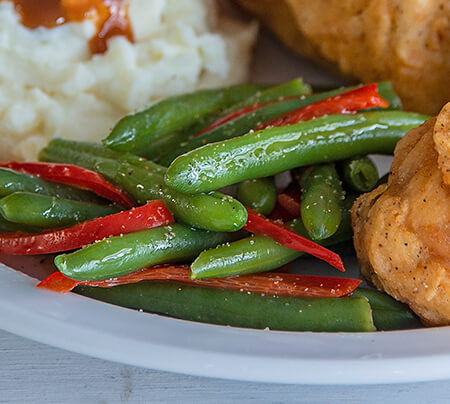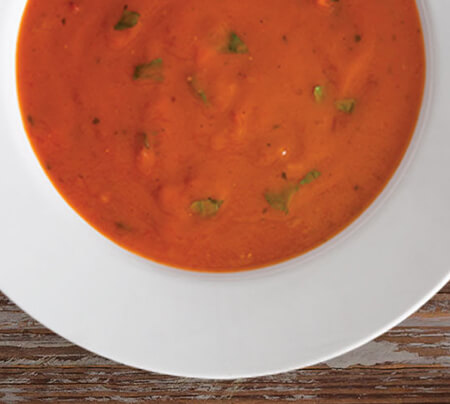 French Fries

Baked Potato

Baked potato loaded with butter, sour cream, chopped bacon, and cheddar cheese, then garnished with chopped green onions.
- With sour cream and butter
- Loaded

Dixie Tater Chips®

Hand-Breaded Onion Rings

Macaroni & Cheese

Mashed Potatoes

With Gravy or Loaded

Rice Pilaf

Fresh Steamed Vegetables

Bowl of Fruit

Coleslaw

Green Beans

House Salad

Soup of the Day
*ADVISORY: These food items are (or may be) served undercooked, or contain (or may contain) undercooked ingredients. Consuming raw or undercooked meats, poultry, seafood, shellfish or eggs may increase your risk of foodborne illness, especially if you have certain medical conditions.
To find your nearest Shoney's, enter your zip code