David Davoudpour
For more than three decades, CEO David Davoudpour has spearheaded exceptional, award-winning business ventures in the restaurant, food service and hospitality industries, as both a franchisee and franchisor. Widely considered a maverick and a visionary, and guided by principles of innovation, simplicity and community involvement, he is an active philanthropist and entrepreneur who is always proud to contribute to the communities he serves.
Since late 2006, Mr. Davoudpour has led Shoney's, applying these same principles to a brand he has long considered to be THE quintessential American dinner table. Actively revitalizing an iconic brand for new generations and markets, Davoudpour is bringing Shoney's to the forefront of fast-casual dining, with redesigned restaurants and new approaches to fresh, delicious food.
Leader
David purchased Shoney's in late 2006 and has made it his mission to reinvigorate Shoney's across America with a fresh new look and a focus on delicious, fresh and healthy food.
Philanthropist
David supports local organizations such as Boy Scouts of America, Learning for Life Navigators Program, Metropolitan Nashville Public Schools, Metropolitan Nashville Police Department, and the National Restaurant Education Foundation Tennessee.
Entrepreneur
As a restaurateur and franchisee partner, David passionately believes in creating a family-friendly dining atmosphere.
Shoney's Fresh New Look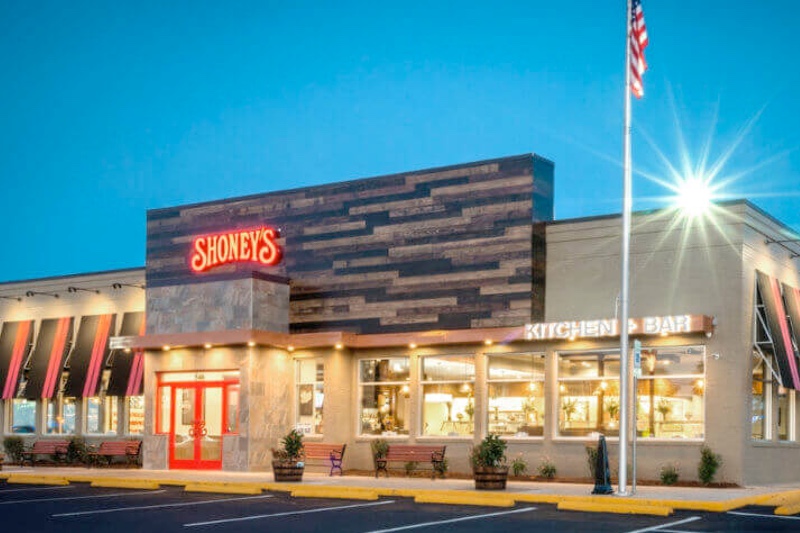 Nashville, TN

Kissimmee, FL

Fultondale, AL
Philanthropist
David Davoudpour is passionate about giving back to his community. In fact, it is one of the three key pillars of Shoney's mission.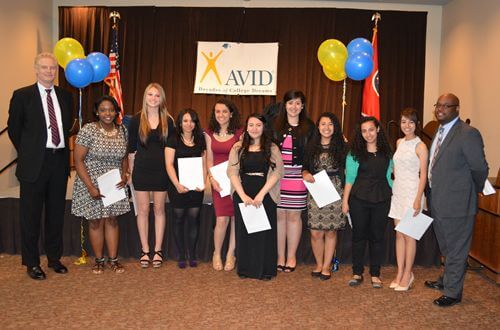 Shoney's Boy Scout Navigators Scholarship
Shoney's has already awarded more than $530,000 in 176 scholarships, as of 2016, to benefit the Boy Scouts of America Navigators program.
"Shoney's scholarship recipients live by a philosophy of determination," David Davoudpour said. "They inspire others to excel and give us hope and confidence in our future. Shoney's is very excited to continue our partnership with Boy Scouts of America to make dreams a reality for some very deserving future leaders."
Shoney's CEO and Chairman Leads the Chain's Post-Tornado Effort
In March 2020, when a tornado ravaged Shoney's hometown of Nashville, its fearlessly philanthropic Chairman and CEO David Davoudpour personally picked up the tab for Nashvillians impacted by the storm for three nights, providing comfort, assistance and a warm meal to hundreds.
To read more about how Mr. Davoudpour led Shoney's post-tornado efforts, Click Here to read the full article by Caroline Perkins.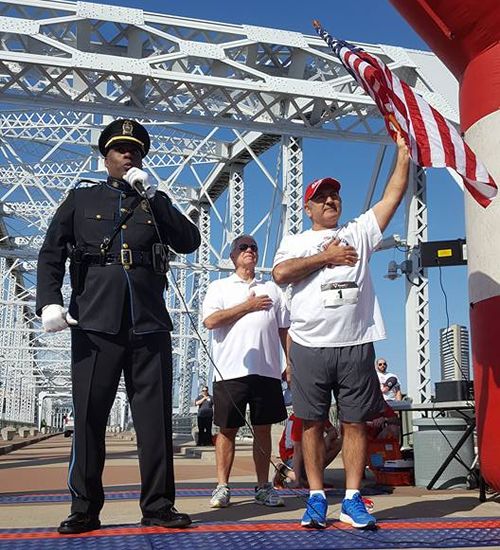 Shoney's 5k Family Fun Run & Festival
For eleven years, Shoney's hosted the 5K Family Fun Run & Festival in the spring to benefit the Metropolitan Nashville Police Support Fund of the Community Foundation of Middle Tennessee. The 5K raised over $200,000 to fund the Department's ability to access the best in education, training, technology, communication, outreach, and community partnership.
My Future, My Way Career Exploration Fair
David Davoudpour was a founding member of the My Future, My Career Exploration Fair. Working alongside Nashville Public Schools (MNPS) Director Dr. Jesse Register and Nashville Area Chamber of Commerce President and CEO Ralph Schulz at Nashville's Music City Center to host more than 7,400 high school freshmen for the 2014 "My Future, My Way" career fair.
"This annual event began in 2010 and continues to expose high school freshmen to vocations and professions available in Middle Tennessee for the purpose of helping them choose opportunities of interest to them," David said. "This experience should motivate each student to start along a positive and sustainable path, both in school and beyond, to achieve his or her career goals."
Other philanthropy involvement
He is a supporter of the Equal Education Opportunity Group of Nashville, Tennessee, acting as a keynote speaker at the annual fundraising gala, and supporter of the Save-A-Student Leadership and Training Conference.
He co-founded the Buckhead Alliance, an organization formed to promote and enhance economic and community development, communications and culture in the neighborhood of Buckhead in Atlanta, GA.
He co-founded the Metro Atlanta Police Fund, which helps fund the cost of police officer training and education outside the City of Atlanta's government budget.
He helped raise $50,000 for Operation Confidence Competency Program to build a facility in south central Los Angeles to help physically challenged foster children improve their life skills.
As a supporter of the Congress of Racial Equality(CORE) of Los Angeles, he provided financial support and helped organize town hall meetings in south central Los Angeles to discuss community issues, set up job fairs, and other local initiatives.
He supported Greater Avenue for Independence (GAIN) of Los Angeles, which provides motivational and job opportunity classes to high school dropouts looking to improve their lives.