A wave of seafood just hit our menu.
Forget about needing a bigger boat. What you'll really need is a great white sharksized appetite. For a limited time, Shoney's is offering 5 freshly prepared seafood options, now including our all-new spicy Shoney's Nashville Hot Fish Sandwich.
Find a Location
You're going to need bigger jaws.

Nashville Hot Fish Sandwich
Codfish filet, hand breaded in our homemade bread crumbs. Topped with our signature Nashville hot sauce, then served on a toasted hoagie with lettuce, tomato, pickle, and spicy mayonnaise. Served with French fries.

Crispy Pile O' Shrimp™
A dozen large shrimp, hand-breaded in our homemade bread crumbs. Served with cocktail sauce and choice of 2 sides.

Teriyaki Glazed Salmon
Grilled salmon filet topped with a sweet teriyaki glaze. Includes a choice of 2 sides.

Shrimp Stir-Fry
Tender grilled shrimp stir-fried with broccoli, red peppers, onions and teriyaki sauce. Served with grilled garlic toast and your choice of steamed rice or rice pilaf.

Christy's Apple Pie™
Sweet, saucy cinnamon apples with a crispy, oat crust crumble, toffee caramel and chunks of walnuts. Served with vanilla bean ice cream.
Friday Night Endless Seafood Bar

It's a Fish Friday Frenzy
after 4 p.m.!
Drop anchor at our endless Seafood Fresh Food Bar with items such as Creamy Seafood Bake, Shrimp Boil, Coconut Shrimp, Fried Catfish, Stuffed Shells, Baked Lemon Pepper Whitefish, Seafood Jambalaya, Shrimp Stew, Boiled Crawfish, Fried Whitefish and more!
Find Location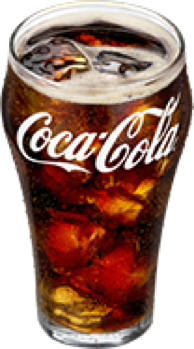 Enjoy a Glass of Your Favorite Coca-Cola Beverage!
Nothing pairs better with a Turkey Trio selection than a cold refreshing Coke®, Diet Coke®, Sprite® , Pibb Xtra®, Mellow Yellow® or Barq's® Root Beer.