Forget about needing a bigger boat. What you'll really need is a great white sharksized appetite. For a limited time, Shoney's is offering 4 freshly prepared seafood options, now including our all-new spicy Shoney's Nashville Hot Fish Sandwich and our Friday Night Endless Seafood Bar.
Find a Location

Nashville Hot Fish Sandwich
Whitefish filet, hand-breaded in our homemade bread crumbs. Topped with our signature Nashville hot sauce, then served on a toasted hoagie with lettuce, tomato, pickle, and spicy mayonnaise. Served with French fries. 7.99

Crispy Pile O' Shrimp™
A dozen large shrimp, hand-breaded in our homemade bread crumbs. Served with cocktail sauce and choice of 2 sides. 10.99

Teriyaki Glazed Salmon
Grilled salmon filet topped with a sweet teriyaki glaze. Includes a choice of 2 sides. 11.99

Also available grilled without sauce or blackened.

Shrimp Stir-Fry
Tender grilled shrimp stir-fried with broccoli, red peppers, onions and teriyaki sauce. Served with grilled garlic toast and your choice of steamed rice or rice pilaf. 10.99

Christy's Apple Pie™
Sweet, saucy cinnamon apples with a crispy, oat crust crumble, toffee caramel and chunks of walnuts. Served with vanilla bean ice cream. 4.99
Friday Night Endless Seafood Bar

It's a Fish Friday Frenzy
after 4 p.m.!
Drop anchor at our endless Seafood Fresh Food Bar with items such as Creamy Seafood Bake, Baked Crab Royal, Blackened Shrimp Okra & Tomato Stew, Cajun Crawfish, Shrimp and Sausage Jambalaya, Lemon Pepper Swai, Shrimp Boil, Whitefish, Coconut Shrimp, and more!
Find Location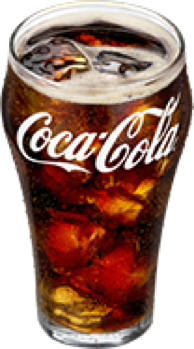 Enjoy a Glass of Your Favorite Coca-Cola Beverage!
Nothing pairs better with a Turkey Trio selection than a cold refreshing Coke®, Diet Coke®, Sprite® , Pibb Xtra®, Mellow Yellow® or Barq's® Root Beer.