Valentine's Day Special,
2 CAN DINE FOR $24.99!
When the heart wants what the heart wants, sometimes the stomach agrees. Get comfy at Shoney's with your valentine from Feb. 12 – Feb. 14 and choose from our Chicken Alfredo, Sirloin Steak, or Seafood Bar offerings. Plus, as a special Valentine's Day treat, both dates can enjoy one Hot Fudge Cake for dessert!
Find a Location

Sirloin Steak
All natural, hand-cut, custom-aged Sirloin, grilled your way, then topped with Herb Garlic Butter. Served with Baked Potato and Fresh Salad, Soup, & Fruit Bar.

Chicken Alfredo
Penne Pasta topped with Creamy Parmesan Cheese Sauce & Tender Grilled Chicken. Served with a Fluffy Bread Stick and Fresh Salad, Soup, & Fruit Bar.

Seafood Bar
Peel & Eat Shrimp, Garlic Grilled Shrimp, Butterfly Shrimp, Crab Stuffed Shells, Baked Fish and more.

Hot Fudge Cake
Vanilla ice cream between freshly baked layers of Shoney's® famous chocolate cake, covered in hot fudge sauce, whipped topping and a cherry.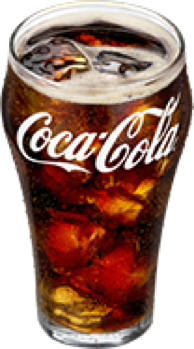 Enjoy a Glass of Your Favorite Coca-Cola Beverage!
Nothing pairs better with a Turkey Trio selection than a cold refreshing Coke®, Diet Coke®, Sprite® , Pibb Xtra®, Mellow Yellow® or Barq's® Root Beer.