CEO David Davoudpour Wants to Say 'Thank You' to Those Who Fought for America's Freedom by Offering Shoney's Signature Favorite All-American Cheeseburger to All Veterans and Active Duty Military Members on Monday, May 25
Nashville, TN  (RestaurantNews.com)  Shoney's®, America's Dinner Table for 68 years, will honor America's fallen military members this Memorial Day (Monday, May 25, 2015) by serving a free All-American Burger™ and fries to all veterans and active duty military members.
"It's our way of remembering, honoring and saying 'Thank You!' to the heroes who fought for our freedom while treating our veterans and troops to a delicious All-American Burger and fries on Memorial Day," said David Davoudpour, Chairman and CEO of Shoney's.
According to Davoudpour, service members will be treated to Shoney's Signature favorite All-American Burger (w/cheese if requested), a fresh-never-frozen, hand-pattied, grain-fed, 100% ground beef, cooked-to-order burger, served on a toasted corn-dusted bun with lettuce, tomatoes, red onions, pickles and mayonnaise. Fries are on the house as well.
"Our delicious All-American Burger with fries has been a guest favorite for many years and we are thrilled to serve them in honor of those who gave all," said Davoudpour.
Since acquiring the great American eatery in 2007, Davoudpour has been on a driven and spirited mission to revitalize and reinvigorate Shoney's, a family-friendly, southern style restaurant brand. Shoney's was one of the first and, in its heyday, the premiere family casual dining concept in the United States. Shoney's served as a popular post-WWII family destination when it began serving guests in 1947.
Davoudpour is dedicated to getting the famous brand back to its Glory Days through franchising. Shoney's is now offering franchising opportunities to qualified single and multi-unit candidates. For more information, visit https://www.shoneys.com/franchise/.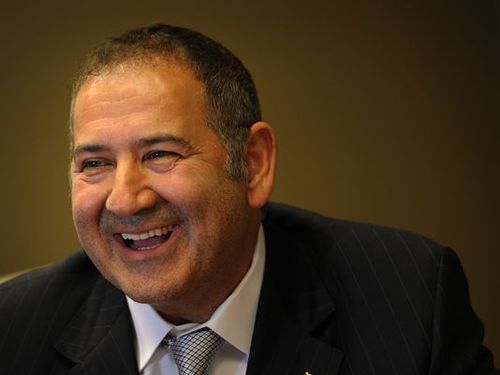 "For generations, Shoney's has always been a 'Welcome Home' sign to America's military," said Davoudpour. "On Memorial Day, we look forward to welcoming our veterans and troops with a free burger as we remember those who made our very freedom possible."
Shoney's offer of a free All-American Burger to veterans and active duty military service members is available on Monday, May 25, 2015 at all Shoney's restaurants while supplies last. There is a limit of one burger per military service member. The offer is not valid in conjunction with any other offers. Shoney's military guests will need to provide proof of military service. Offer is valid for dine-in only. Drink, tax and gratuity are not included.